How to build your brand on Instagram
Great social media strategies need continuous follower growth, engagement, and actions, e.g. clicks. And Instagram just might be your best opportunity for achieving this quickly. SEO should always be an important part of your online marketing strategy. But let's face it, you're unlikely to beat the big brands with enormous budgets for a spot on page one of Google's search results anytime soon.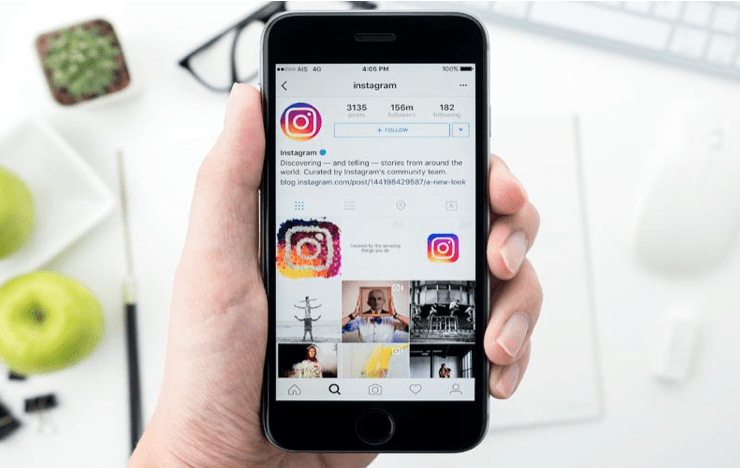 Source: ArthurStock
This is why social media can be a powerful ally to smaller brands when trying to grow your reach and presence online. You don't need a huge budget to still be effective, using, for instance, Facebook ads. But as powerful and inexpensive as these can be, the sad truth is that organic reach and engagement on Facebook has plateaued in recent years.
Where to Turn? Instagram.
Consider some statistics compiled by selfstartr.com in this great infographic comparing Facebook and Instagram for marketers in recent years.
Organic marketing reach on Facebook is down 63% over the last 4 years, while Instagram's organic marketing reach is up 115%.
The percentage of Instagram users who regularly engage with brands is more than double that of Facebook.
Instagram has 58% more engagement per follower than Facebook.
Only 36% of marketers are using Instagram, compared to 93% of marketers who are already on Facebook.
Instagram has a higher average order value than Facebook ($65 vs $55)
Brands on Facebook reach only 6% of their followers per post, while brands on Instagram reach 100% of their followers.
Less competition, a more engaged audience and an enormous increase in organic reach. The verdict is clear: shifting your marketing efforts to Instagram is a smart move.
So, now you know where to grow your reach effectively and quickly.
But, if you've never included Instagram in your marketing, you may not know how to make it happen. And if you have, maybe a refresh of your Instagram strategy is overdue?
So, whether you're a newcomer or just need ideas, these 10 branding tips will help you to succeed on the platform.
1. It's all about the visuals
Users are more likely to act if they can easily recognize your brand from miles away. To achieve that, you just need to follow these four key rules:
Create visuals that are consistent in style and quality
Choose a color scheme and stick to it whenever possible
If you use filters, make sure to use the same ones
Don't overcrowd your images and captions with text.
If you execute well, then your brand will be recognized immediately, even if a user only glances at an individual image in their stream.
One brand that has mastered this is Nike. The brand features their products in every single post, but always in a visually striking or subtle way.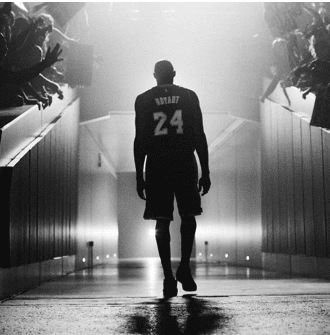 Image source: Nike Instagram
Our dreams are small. One millisecond, one quarter-inch, one breath. We'll spend a lifetime chasing them. Because these small things, Make all the difference. #justdoit Stay connected with your favorite athletes through the link in our bio.
//platform.instagram.com/en_US/embeds.js
Nike builds their online (and offline presence) with motivational images with athletes and customers. Their iconic slogan "Just Do It" is at the heart of their branding strategy, and it's visible on every social media network they are present on. When you see their posts, you know it's Nike. No brand name or logo required.
So, be creative. Don't just snap a picture of a product and slap a filter on it. The solution to create something different and unique could be simpler than you think.
Calling all creators – we want you! Join our talented team and check out our new job listings now live on the website | link in bio.

A photo posted by WeWork (@wework) on Nov 24, 2015 at 7:37am PST
//platform.instagram.com/en_US/embeds.js
If your resources are limited, you could create images with quotes or client testimonials, and even snap product previews with your phone. Just remember to always keep quality and the right color scheme in mind.
2. Hire a professional
If you're not the creative type or your images aren't capturing enough attention, don't fret – there is a bit of an art to it.
Consider employing a social media manager with experience in design or photography. Turning your followers into customers will take much more than a dozen pretty images on Instagram, so it's best to invest early.
If you already have a marketing professional who is doing a great job, consider outsourcing visual assets. Photographers can do a series of photoshoots and supply you with images for use on your website, blog and of course, social media. If you are B2B or sell SaaS software, consider hiring a designer instead to help you illustrate your products and services.
Take a look online to see if there are any talented photographers or designers in your area. Odds are there will be at least a few who would be willing to partner with you.
We have a thing for taking notes.
3. Make the most of your visuals.
It's quite common for brands to share the same posts across all social networks. The best practice on social is to always adapt your messaging by audience and platform. The great thing about images is that they're much more universal than text.
For example, you can use the same image and upload it to Instagram, Facebook or Twitter. Pinterest and Tumblr have different audiences but are built around images, just like Instagram. Great images can bridge the divide inbetween, meaning that you can potentially triple your reach with the exact same image.
Just remember to optimize images for each channel first (to help here's an image sizes cheat sheet).
If you already have a presence on other social media networks, you can repurpose some images to jump start your Instagram campaigns.
4. Use #hashtags
Hashtags aren't just great for Twitter, they can also help users discover your brand on Instagram.
The maximum amount of hashtags you can add per Instagram post is 30, but you should aim to use much less than that. Try adding five to ten and see how well your posts perform. Then, look at how many new followers come on board and whether you've achieved your target level of engagement.
You can use your own, campaign specific hashtags as well as the more popular hashtags to broaden your potential reach. Examples: #love (used in 700 million posts), #instagood (used is 300 million posts), or #tbt (Throwback Thursday). Hashtags don't have to be esoteric or catchy, though. If your business deals with real estate, #realestate will work just fine.
Remember that volume of usage isn't everything. Instagram's search tool is a free and easy way to check hashtags are relevant. Similarly, if you search for your #brandname you may find user generated content hidden away on this social media platform.
5. Partner for a good cause
Being socially responsible isn't just a way to make the world a better place. It is also a way of connecting with like-minded individuals and attracting their attention.
If you sell a product that has been sourced responsibly (organic, Fairtrade, dolphin-friendly), then it's worth telling others about it. On the other hand, donating profits or partnering with a non-profit on the other hand, can give also boost your promotion and extend your reach.
Even if you don't officially partner with a non-profit organisation, you can still give to charity or fundraise a couple of times a year. It's all good as long as the cause aligns with your brand values and mission.
6. Be entertaining and/or inspirational
It's short of amazing that this still needs to be repeated, even after a decade of social media marketing advances and information.
Your audience needs to enjoy seeing your posts, and without a sales pitch! So, make sure your posts are entertaining, inspirational or at the very least, useful. Instagram offers advertising for business, so if you want to drive action or really put your brand out there, invest in ads instead.
Spotted in #Tribeca. #NYC #NewYorkCity #BigApple (image: @tjmb)
//platform.instagram.com/en_US/embeds.js
7. Promote others and repost
In the same vein as partnering with a cause, you can partner with other businesses by using 'shout-outs'.
An unpaid shout-out is when you partner with another brand that has roughly the same number of followers as you. You promote their brand and they promote yours, and both brands receive benefit from increased exposure.
A paid shout-out is for those with a bigger budget. The idea is that you pay a brand (or influencer) with a much larger following to promote your product or service. This is a great way to gain a large number of new followers quickly. Make sure that you ask them to include a strong call to action in the shout-out, e.g. to follow your account.
Editing images all day and I guess all night. Wearing my new favorite @chanelofficial scarf and earrings Denim shorts are from @hironaeparis and there is a new post about the @rafflesistanbul on www.hug-you.com! I #Istanbul #Raffles #CHANEL #Bosphorus #Rooftop #HironaeParis #Blogged #Memories

A photo posted by Sylvia (@sylviahaghjoo) on Jun 21, 2016 at 10:59am PDT
//platform.instagram.com/en_US/embeds.js
In addition to this, you can also repost images posted by your customers related to your brand on your personal feed (just remember to tag them). They will appreciate the gesture and it's also a great way to show that you have a lot of happy customers.
8. Engage
No matter what platform you are on, you have to be social first – never forget that!
So, make sure that you engage with your followers and other users. Look for industry influencers, bloggers and partners, make sure to follow them and engage with their content. You could even follow publishing networks or magazines that you would like to be feature in.
9. Use the link in the bio
Links in your Instagram posts aren't clickable, so you need to take advantage of the one place where they are – in the Bio section. It's right under your name and the description at the top of your Instagram page. Most brands use this to link to their website, but that's a bit of a missed opportunity.

You should consider changing the link regularly, especially during promotions and product releases. It could be a landing page, new product range or even your blog – whichever will bring in more value to you at the time.
10. Measure and adapt
As with any kind of marketing, it's all in vain until you discover what works best for your brand and audience. You can read all the articles in the world about best publishing times and practices, but it's only through testing that you will get results.
Social media management tools can help, though. You can use them not only to schedule your campaigns in advance, but also use social media analytics to measure their success. Regularly, measure your follower count, engagement and clicks, all to refine and improve your Instagram strategy.
So, there you have it – 10 great tips on improving your brand presence on Instagram. Hope you create stellar content for Instagram with these tips and reach even more potential customers on this social media platform. Let us know if we missed something that has worked tremendously well for your brand, in the comments.