Will you be using the full range of Free, Freemium and Paid tools available to review and improve your SEO and content marketing effectiveness?
To compete with SEO, it's essential to have the best tools at your fingertips enabling you to find new opportunities, save time and keep track of how your SEO can be boosted. We think that harnessing the insight available from tools isn't just important for SEO specialists, but essential whether you're Director of Search for a multi-national business, digital marketing manager, working as an account manager in digital marketing agency, owner of an SME, even if you run your own blog
Previously, we have rated the best tools for digital marketing overall, but we wanted to drill down to review the best services for SEO and content marketing to help readers this year.
Categories of SEO tools
As mentioned above, it's not just the case that these are tools for agencies and consultants, but all marketers should be aware of what's available and what their team are using. With the vast array of tools out there, it's difficult to know which may be relevant, so it's best to break down or categorise them. So if you're thinking of reviewing your tool set for 2017, here's what we recommend.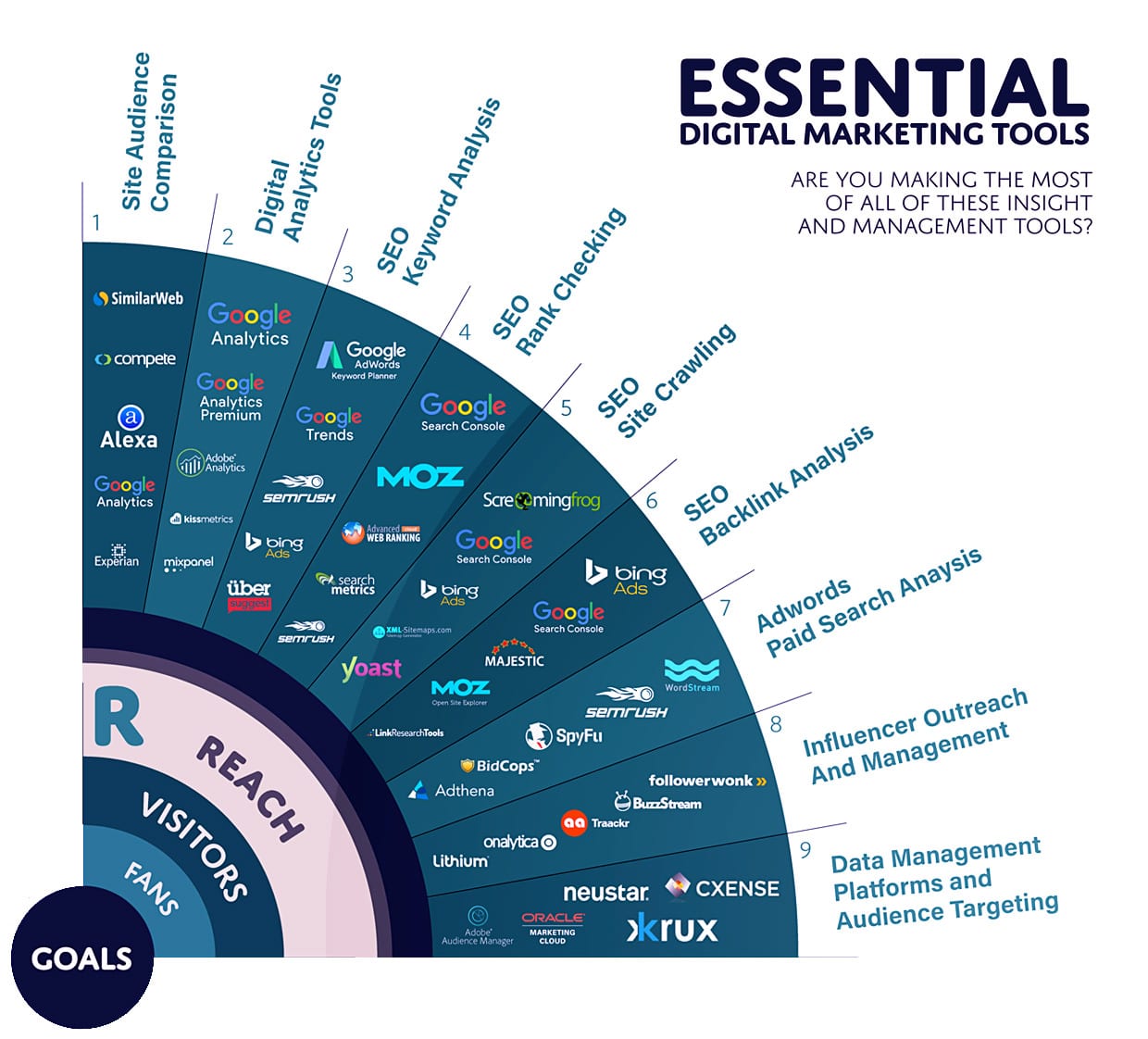 For me, there are six essential types of tools for managing SEO, so I thought it would be helpful to share my favourites in the categories below. Do let us know in the comments if you think of different categories of tools or services that are better than the ones I recommend.
Keyword analysis
Rankings
Content Ideas
Link Building
Link Removal
Technical SEO
For each of the categories of tools, I have tried my very best to break them down into 3 types of tool – Free, Freemium and Paid for tools.
1. Keyword Analysis Tools
Brian Dean stated that "Without Keywords there is no such thing as SEO".
Naturally, keywords guide search engine users to your site, meaning how popular your site is, depends greatly on how well you utilise them.
Now over the past 5 years or so, achieving effective Keyword Analysis and Research has become an increasingly difficult thanks to Google AdWords' Keyword Planner "hiding" data. However, it's a pivotal method of finding hidden opportunities, increasing the traffic flowing to your site and of course showing off that all-important shiny new content you create.
Although these tools are great, all they can do is provide you with data. It's how you interpret the data and what you do with it that will make the difference.
If you want to find a little more about Keyword Research we posted about how to avoid making mistakes with your Keyword Research. Another superb guide to check out if you're still a little uncertain about Keyword Research is the aforementioned, Brian Dean's Keyword Research: The Definitive Guide.
Free – Ubersuggest
A free keyword suggestion tool that uses a variety of different suggest services to create a detailed list of keywords for you.
Freemium – Term Explorer
Claiming to have the biggest data set of any Keyword Research tool, it allows you to expand keyword lists, collate search volumes, and understand your competitiveness data.
Paid – SEMrush
SEMrush, although technically a Freemium tool, offers far more insights and data using the paid version of the software. It allows you to see the keywords your competitors are ranking for, the landing page for each keyword also the value of the keyword (should you be interested in PPC).
2. Rankings Tools
Knowing where your site currently ranks is also incredibly important. It allows you to track which of your online marketing strategies are working best, letting you focus similar your efforts across campaigns, maximising ROI and seeing your traffic (hopefully) skyrocket through the roof.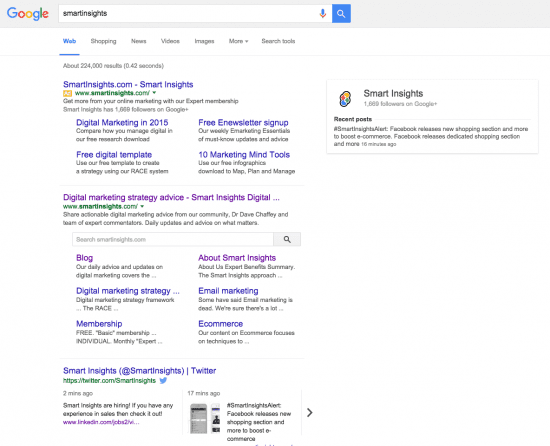 These tools enable you to do so without hours and hours of monotonous wading through page after page of search results.
Free tool – Google Search Console
Google's very own suite of helpful tools to help users monitor the performance of their website. By using the "Search Traffic" tab then the "Search Analytics" tab, it will bring you up a list of keywords you're currently ranking for. Following from this, sort by ranking position and target the keywords that are on page 2 of the search results, With a bit of SEO magic, you should see them creep up onto page 1!
Freemium – SEMrush
As a freemium model SEMrush allows you limited access to the data, however fiddling with the filters will allow you to uncover a little more data. In short, it allows you to track any domain or Keywords from any geographical location, discovering local competitions and lets you target different devices too.
Paid – Authority Labs
Authority Labs is a rather handy tool, thanks to it's ability to track and graph the keywords for your site. Performing daily check of the keywords you've highlighted, then turning the findings into a weekly report.
3. Content effectiveness tools.
As Bing's Duane Forrester said, "all SEO Ranking signals revolve around content of some kind" highlighting the impact good content has on your site.Coming up with fresh and unique ideas day in day out is incredibly hard, however necessary to keep your site not only relevant and engaging for your audience, but optimized for search engines. The tools below are will hopefully enable you to find new ideas and optimize your current content.
If you want a little further reading around the topic, we also recently posted a detailed review for benchmarking competitor content marketing.
Free – Outdated Content Finder
The chaps over at Greenlane Search Marketing created a particularly useful tool if you're struggling for content Ideas. Put in the search term you want to rank for, or just the general topic of content you want to write about. Put in the date parameters (I tend to look back about 3+ years) and have a read of some old content. See if you can jazz it up a bit and bring it into modern times, then get in touch with the webmaster and see if they'd be interested in posting the newer version.
Freemium – Yoast WordPress Plugin
This is an awesome WordPress plugin to ensure the content going on your site is "SEO Friendly". It works on a bit of a traffic light signal basis and basically keeps your content in check.
Paid – Buzzsumo
Buzzsumo is quite simply a very good tool. It has an incredibly easy to use interface and allows you to quickly identify what content is working well around a particular topic as well as highlighting the major influencers.
4. Link Building Tools
Although google says we shouldn't be "link building", it still stands that links are one of the greatest Ranking Factors today. Granted, methods of link building in the past have been incredibly manipulative, however, in my eyes, the likes of writing content on other sites is only beneficial to all involved. Provided the content is strong enough, one gets some lovely new content for their site, the other gets to raise awareness of their site or become a bit more of an authority on a subject matter.
If you're keen to delve into a little more information, have a look at our previous review of backlink analysis software tools.
Free – LinkMiner Plugin.
Link Miner is the perfect tool for the Broken Link Building tactic. It's fast and very easy to use and understand. If you want to find a little more about broken link building check out the Broken Link Building Bible.
Freemium – Moz SEO Toolbar & Majestic Backlink Analyzer Extensions
An absolutely essential tool for checking whether a site is up to scratch. Both do a very similar job, showing instant vital SEO information about the site you're currently on. I use both in conjunction with each other as find you get a better overall feel for the site using both as they look at slightly different indicators.
Paid – Buzzstream
Buzzstream is a tool which has many feathers in it's cap. It's superb for outreach management, generating/scraping prospects and finding hidden details, such as contact details. For all it is a fantastic tool, make sure you structure your account well, or you will end up despising it.
5. Link Removal Tools
Link Removal is hopefully something you will never have to go through. Unfortunately, it is a necessity for sites which have been hit with a penalty from Google's Penguin algorithm. It can be incredibly time-consuming, but ultimately can reinvigorate your site and give it a new lease of life.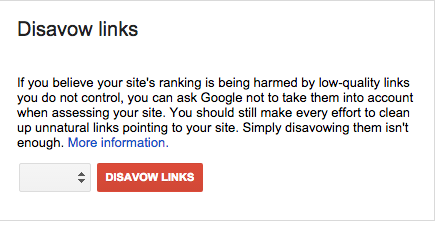 Link Removal can also be utilised even if you haven't been hit with a penalty. You may have bought some links in the past, been on the wrong end of a negative SEO attack or even have your content posted on multiple sites and these links can still impact you. Removing these can do absolutely no harm and will keep you in the good books with google.
If you want to read a bit more about link removal, here's some further reading, try:
Link Research Tools: Ultimate Guide to Link Removal or Search Engine Watch's Google Unnatural Links Manual Penalty: A Recovery Guide.
Free – Disavow Tool
When Googles Disavow Tools was finally introduced, it was a long time coming. It basically highlights the sites to Google that you don't want Linking to your site. Simple as that.
If you want to read a little more about this we did a post about the Disavow Tool
Paid – CognitiveSEO
Cognitive is a monster of a tool, it helps with rankings, competitor research, backlink analysis, content auditing and most predominantly Unnatural Link Detection and Link Removal. It really is a fantastic tool, which has a preview screen so you can check the sites, before deciding whether to add to a disavow file or leave them as a link. CognitiveSEO then creates a disavow file for you, which you can upload immediately to Google. Job done!
---
6. Technical SEO tools
Being able to dig around on the 'back-end' of your site, getting to know how it functions and any issues with it is a pivotal step in reaching optimisation 'Nirvana'. The tools below should help you in your quest to reach this mythical place.
Credit: business2community.com
Free – WooRank Plugin
I'm kind of cheating a little bit with this one, as technically it's a freemium product. However, I've found it offers enough information to be useful as it's free incarnation. It scrapes your site and tells you of any inefficiencies, even offering checklists to complete. A great tool to get an overview of your site and competitors.
Freemium – Screaming Frog
Screaming Frog is superb at scraping a site, much like a search engine would. It runs it's rule over all links and pages of the website offering data on Status Codes, Page Titles, Meta Descriptions, Robots Meta Data and put it all into a filterable spreadsheet.
Paid – DeepCrawl
Deepcrawl offers a similar service to Screamingfrog, however, is a lot easier to use if you're new to Technical SEO. Instead of the spreadsheet you get from Screamingfrog, you get it in simple visual information in the form of graphs and charts. Another feather in its cap is its ability to Identify content, highlighting any missing titles, duplicate pages, the length of the content and much much more. This post could go on for a while due to the inordinate amount of features it has. So here's a little further reading for you.
As mentioned before, these are just a few of my personal favorite tools. That's not to say there aren't others out there that will do the same job, however, I've found these are the usually the easiest to use and most powerful. If you want to have a look at a few more, here is a more extensive list of Small business SEO Tools.
If you have any other tools you think are worth a mention or want a more detailed review of any of the tools let me know on our community.
Website Design